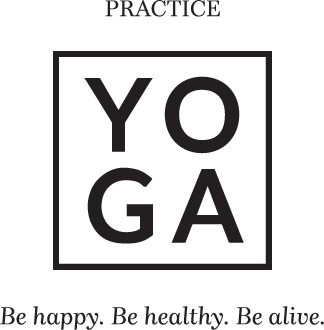 Specializing in
In-person and online sessions in…

Yoga Therapy​

Vinyasa Flow

Power

Yin

Restorative

Hot Yoga

Ashtanga Methods

Children's Yoga

Pre-Natal

TRX Yoga

Barre
Certifications
IAYT Certified Yoga Therapist

ERYT 500 and YACEP through Yoga Alliance

Prenatal Yoga through Soul of Yoga and Flosse Park

Yoga for MS through Multiple Sclerosis Society

Yoga for Cancer and Heart Disease through Soul of Yoga and Nischala Joy Devi

IRest level 1 through IRest institute and Yoga International

TRX Yoga — TRX Llc

Trauma Informed Yoga through Street Yoga

Altis Essentials through Altis

Experience in teaching children of all ages

Don't hold back!
Unlock Your Full Potential
Seven Goals of Yoga Therapy
Eliminate, reduce, or manage symptoms that cause suffering
Improve function
Help to prevent the occurrence or recurrence of underlying causes of illness
Move toward improved health and well-being
Change our relationship to and identification with unhealthy conditions
Empower people to be their own best teacher and healer
Teach, share and guide yoga in ways that support and inspire others to be as awake, vibrant and filled with awe in every moment of life
Adapted from the International Association of Yoga Therapists (IAYT)
Basic Yoga One on One Private — $85 per hour
Group Private Rate — $125
For 2-5 individuals with an additional $5 per person after 5 individuals
Yoga Therapy One on One In Person or Online — $110 per hour
Initial 90 minute consultation – $130
Group Yoga Therapy sessions
Will be negotiated on a case by case basis
Special rates for First Responders, Military, and minors under 15. If you are also struggling financially, message me and we can try to work out a session time and price that works for you
I was born and raised in Northern Nevada and now live and teach in South Lake Tahoe CA and Stateline NV…
I offer 5 weekly livestream classes in Yoga Flow, Yoga Therapy, and Barre. For my full livestream schedule, to register for classes, and purchase packages, click on the link below-
Online or In-Person
Private Sessions
Personalized Group Sessions
Livestream and On-Demand Group Classes
What Is Yoga?
Who is Yoga For?
"Yoga does not transform the way we see things. It transforms the person who sees." B.K.S. Iyengar
Yoga is the sanskrit word for "union". The union of the mind, body, and soul. Yoga uses movement (asana), breathing techniques (pranayama), and meditation to center and focus the mind for better mental and physical health.
Yoga can be both a physical and spiritual practice. Each individual receives what they "need" from their own regular practice.
Yoga can be for everyone. Every body, every fitness ability, every age.
About Andrea Snyder
I was born and raised in Reno NV. I spent my childhood hiking in the hills of Washoe Valley. At 14, I started running, and never stopped. I have always loved fitness and been intrigued by anything to do with the physical body. I am a self proclaimed "anatomy junky."  
My first yoga class was in college. Although I loved the instructor, I didn't like the class and decided to focus on my running as my source of stress release.
Fast forward 10 years and 15 marathons later, my body was broken. I desperately needed something to do with my body that gave me the same feeling of peace that running had always given me. I'd taken several yoga classes over the years, but nothing had stuck. I decided to try one more class. From the moment I walked into that studio, I felt like I was meant to be there. The class was everything that my body and mind.. and soul were looking for. I started going everyday. Within two weeks, I could touch my toes again!
Yoga has literally changed my life. I walked into that studio that day and another 10 years later, I feel as if I have never left. I became a teacher in 2014 so that I could share this experience with others. Yoga healed me in so many ways that weren't just physical. I believe that yoga is a valuable tool that can be used to heal the mind and body. With my practice, I have developed an awareness of my own body that I believe is essential to living a long and healthy life. 
I currently have just under 10 years of teaching experience in all age groups, styles and physical abilities. Since becoming a teacher, I have strived to continue my education. I feel that although I am a teacher, I will always and forever be a student. After many trainings and certifications, I ultimately decided to work towards my Yoga Therapy certification under the guidelines of the IAYT. I currently specialize in Yoga Therapy for movement disorders such as MS and Parkinson's and have experience working with various injuries as well. 

Andrea's Yoga Blog and Videos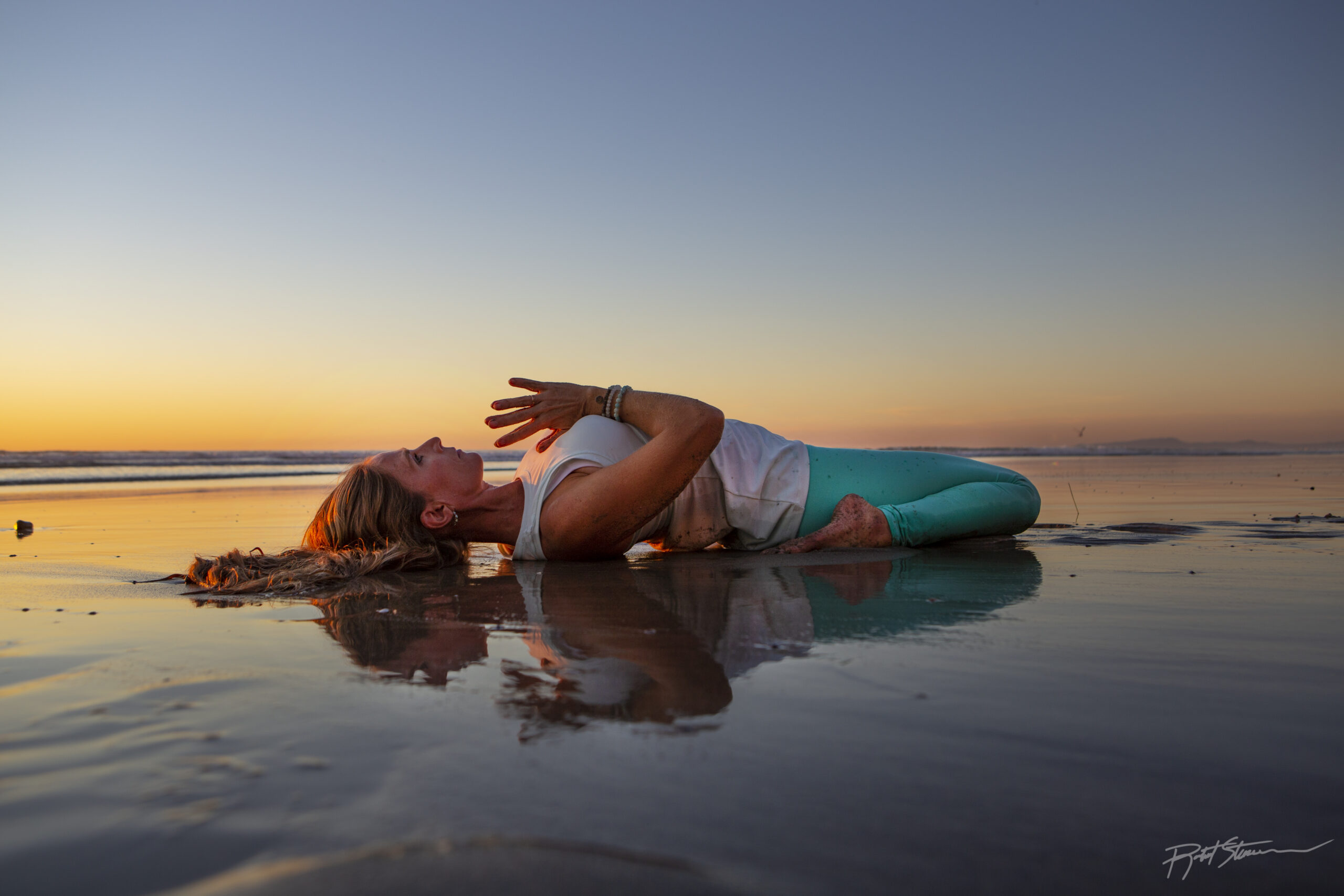 My Journey Towards Yoga
Please click on the link below to read my blog all about my journey to yoga and a career as a yoga teacher and therapist.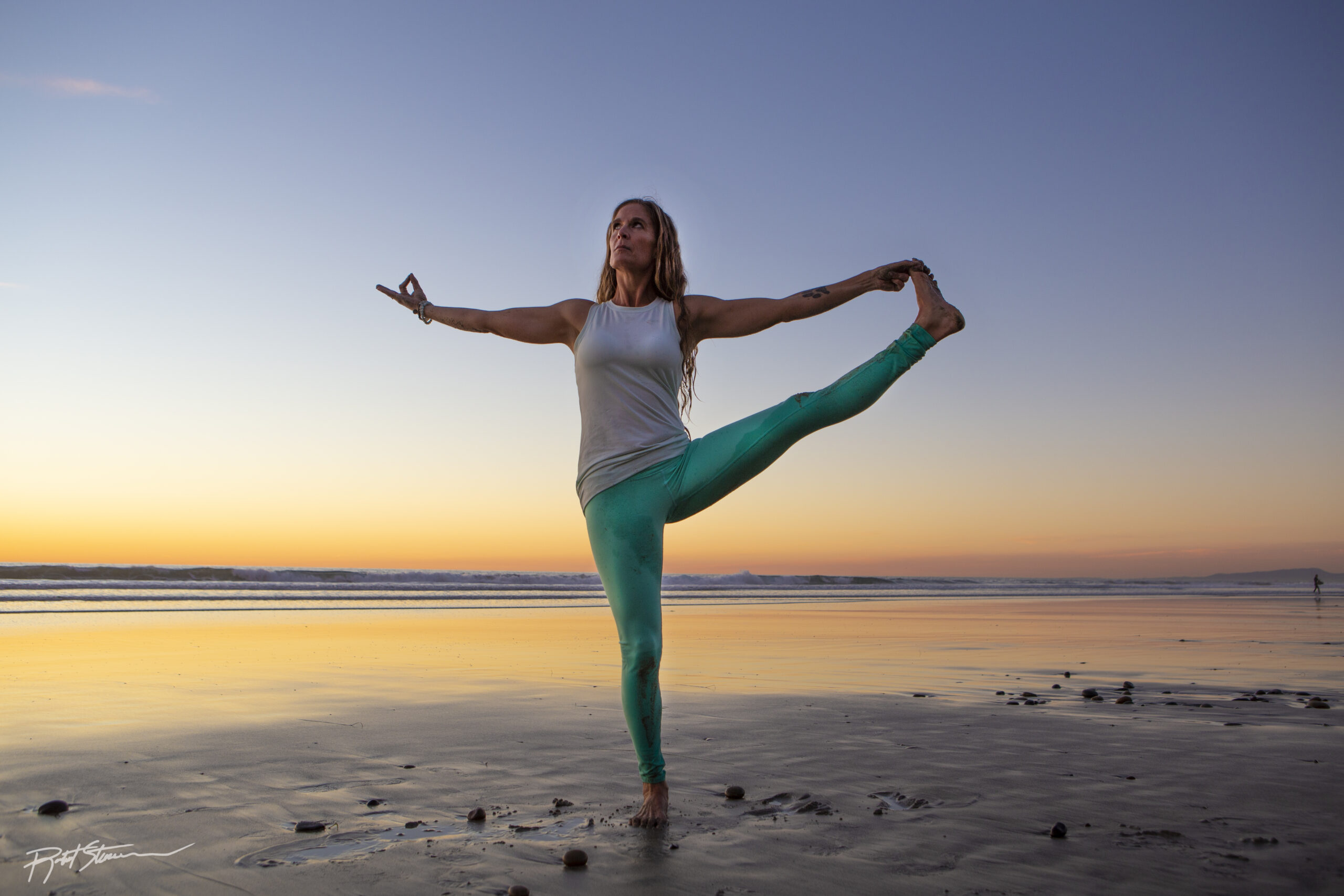 The Importance of Balance for Injury Prevention and a Healthy Life.
Please click on the link to read my blog about the importance of balance and stability for strength and injury prevention.
Wall Sun Salutations
Watch this short video tutorial on how to use a wall to practice Sun Salutations safely using strength and muscle resistance rather than fighting gravity. 
Yoga.
Find Your Balance.
Reward Yourself.
Some might ask, why would I need a private session when there are hundreds of classes online?
Each private class is tailored to you and your desires, abilities and goals. Everyday is different and your needs are constantly changing. One class doesn't always work for everyone. I meet you where you are that day and we go from there, day by day, moment by moment. I offer special rates to active and veteran military, first responders, and children under 15 because I believe that these individuals are desperately in need of yoga in today's world. I believe yoga is a valuable tool that can heal the mind and the body.
With my practice, I have developed an awareness of my own body that I believe is essential to living a long and healthy life. 
Don't Wait Any Longer.
Get in touch… with yourself.